Blood Type Diet: D'Adamo Diet to Weight Loose
Diets recommended by Professor Yamakashi
Blood Type Diet: The Doctor D'Adamo Diet to lose weight
Blood type diet is a nutrition plan based on blood type O, A, B or AB



What is the Blood Type Diet? The Blood Type diet is a way of eating based on an individual's blood type (O, A, B or AB). Blood Type Diet was created by Doctor D'Adamo. This diet has become popular due to the book by Peter D'Adamo entitled "Eat Right for Your Blood Type". Blood type diet is a nutrition plan based on blood grup. D'Adamo Diet includes Blood Type diet food list. D'Adamo founded the notion person's diet around his blood type.

D'Adamo explains that the blood type determines the type of food that suits us best, and the most appropriate physical activity and lifestyle that supports our well being.

Blood type diet: what are the foods making you lose weight?

Most of the population has blood type O. D'Adamo advises these people to follow a diet low in carbohydrates, high in protein (such as meat and fish) and moderate in dairy products. The author suggests specific foods to avoid, for example avocados, Brazil nuts and oranges. The people of type O must also exercise a lot.

The blood type A should avoid red meat; eat lots of fish, vegetables and dairy products low in cream. Light exercise.
The blood type B should avoid chicken and bacon; eat lots of meat and dairy products, some fish and many fruits and vegetables.
The blood type AB must alternate the diet A and B.

The Blood Type Diet: Does this diet really work?

The author Peter D'Adamo says that most of the recommendations are based on scientific evidence - but it is perhaps too early to confirm. The sensitivity of metabolism, sugar and insulin are essential when digesting nutrients - not just the blood type. Two people can have very different metabolisms and have the same blood type.

Weight loss and other health improvements can occur with this diet - not so much because of the blood, but because of a healthier diet! D'Adamo encourages people to reduce the consumption of processed and refined foods. This is a good advice for anyone wanting to lose weight, regardless of blood type. D'Adamo's book also includes low calorie diets that will probably make any person lose weight (again, regardless of the blood).


Blood Type Diet Food List: Menu of the Blood Type Diet:
Blood Type Diet Grup O

Blood Type Diet Grup A

Breakfast
2 slices of toasted multi-grain bread with butter
Vegetable juice
Banana
Herbal tea
Lunch
Beef
Spinach Salad
Apple or 1 pineapple slice
Water
Snack
1 slice of cake (without cream)
Herbal tea
Dinner
Lamb, asparagus, broccoli and potatoes cooked in water
Fresh fruit salad
Herbal tea (wine or beer allowed)

Breakfast
Water with lemon
Oatmeal biscuit with soy milk and jam
Grapefruit juice
Coffee or herbal tea
Lunch
Greek Salad
1 slice of cereal bread and butter
1 Apple
Herbal tea
Snack
2 rice cookies with peanut butter
2 plums
Green tea and water

Dinner

Tofu lasagna (soy cheese), broccoli, ice cream yoghurt;
Herbal tea or coffee (red wine if desired)
Blood Type Diet Grup B

Blood Type Diet Grup AB

Breakfast
Cocktail of fruit (banana, grapes)
Cereal bar with rice
Skimmed milk
Lunch
Sandwich - thin slice of cheese, thin slice of Turkey, two lettuce leaves, mustard or mayonnaise
Green Salad
Herbal tea
Snack
Yoghurt sweetened with fruit
Herbal tea
Dinner
Grilled fish with steamed vegetables
Seasonal fruit
Herbal tea or coffee

Breakfast
Water with lemon juice, grapefruit juice, 2 slices of integral bread, cheese yoghurt, coffee
Lunch
4 small pieces of Turkey Breast, mixed salad, 2 slices of rye bread
2 plums
Herbal tea
Snack
Tofu pie
Herbal ice tea
Dinner
Tofu omelette

Steamed vegetable
Fresh fruit salad
Decaffeinated coffee (red wine if desired)

Forbidden foods in the Blood Type Diet
Each diet includes a long list of forbidden foods which can make it difficult to follow. D'Adamo encourages eating mostly meat and fish, and doesn't recommends eating cereals, potatoes, bread and pasta. Note that some fruits and vegetables are also prohibited.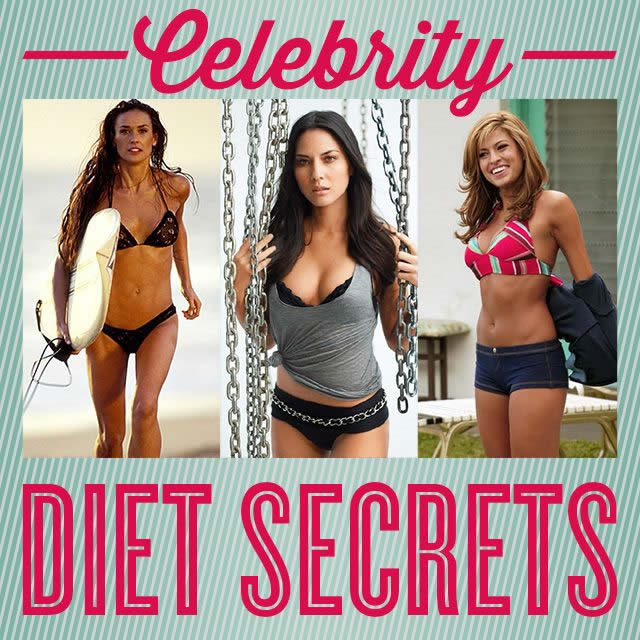 diets to lose weight fast: